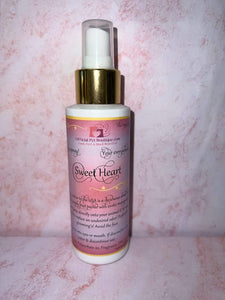 American Beauty-berry, native to the USA is a deciduous shrub known for its iridescent rose purple paired with exotic mangosteen!
This fragrance is definitely for the person who loves a sweet fragrance. A little goes a long way, refresh and breath deep with sweetness.
~4 oz. Elegant spray bottle.
~Perfect for ridding the animal of funk and refreshing your living areas!
~Spray directly onto your pet. 6"-8" away. ~Avoid the face, if irritation occurs, rinse gently with water and discontinue use.
~Our elegant design is perfect for displaying in your common areas and great for retail!~~ Displays are also available!
UPC: 682863072198 High Quality Life